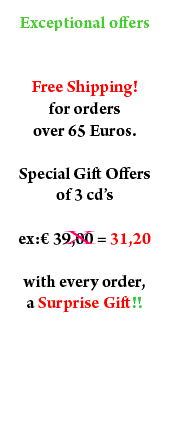 Luciano Brigidi, tenor sax
Bruno Giorgi, keyboard
Lino Gerardi, drums

1) Take The "A" Train (Billy Strayhorn)
2) Blue Bossa (Kenny Dorham)
3) Blue Monk (TheloniousMonk)
4) Confirmation (Charlie Parker)
5) Li'l Darlin' (Neal Hefti)
6) Satin Doll(Duke Ellington)
7) Insensated (Tom Jobim)
8) Oba La La (Caetano Veloso)
9) Summertime (George Gershwin)
10) Cheesecake (Dexter Gordon)
It 'been a deep pleasure to invite to play at the Hop Frog Kaffeina. They are fabulous musicians with whom I shared many wonderful moments of my experience of live and studio engineer. When I first met them I was taking the first steps in my new recording studio and I apres much from them, who have generously shared their vast experience with a young engineer.
With these few lines I want to thank them for their humanity and the best time of music that we have granted.
They are in every sense of the artists complete.
A Lino Luciano Bruno, then, thanks again
.

Vincenzo

The event was recorded live in the local "kaffeine" in Montalcino (SI) and broadcast on international television streaming tv on the internet at
www.carrozze.it/tv.html .


Fondazione Siena Jazz

Musica Reale