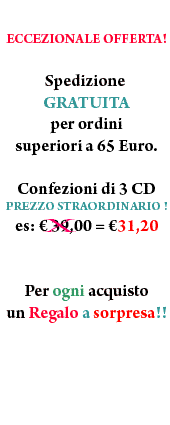 Alberto Massi,
Great Highland Bagpipe
Monte Catarelto
Ma Io non Sono
Heights of Cassino
The First Half
The Second Half
Boh Jig
24th Guards Brigade at Anzio
The Bagpipe Italian Group
Dans Plinn
A Call from Afar
Crossing the River Po
Green Hills of Tyrol
Farewell to Cetine
Plains of Tuscany
Effendàr
3B
6th H.L.I.'s Farewell to Gallipoli
Zito the Bubbleman
51st Division Farewell to Sicily
The Lament for the Children
IL PIPER
Alberto Massi, senese, ha iniziato lo studio della cornamusa seguendo gli stage del maestro bretone Bruno LeRouzic, con cui ha poi proseguito recandosi in Bretagna per seguire corsi intensivi. La prima visita in Scozia è del 1997, anno in cui ha potuto immergersi pienamente nella cultura scozzese grazie a Andy Hunter, e approfondire lo studio del pibroch con il Pipe Major Brian Lamond; negli anni successivi è divenuto regolare visitatore del Piping Centre, giustamente considerato l'accademia del piping contemporaneo, ricevendo lezioni da maestri del calibro di Willie Morrison, Colin MacLellan e Chris Armstrong, e in particolare dal grande Roderick MacLeod. Nel 2003 ha conseguito il Performer's Certificate dell'Institute of Piping. Sempre nel 2003 ha partecipato a Edinburgh alla competizione internazionale di pibroch "Archie Kenneth Quaich", classificandosi al primo posto.